The Share Program tab in Partner Portal showcases various metrics such as new customers, return on order, return on investments, etc. to inform you of your success with our new Share Program.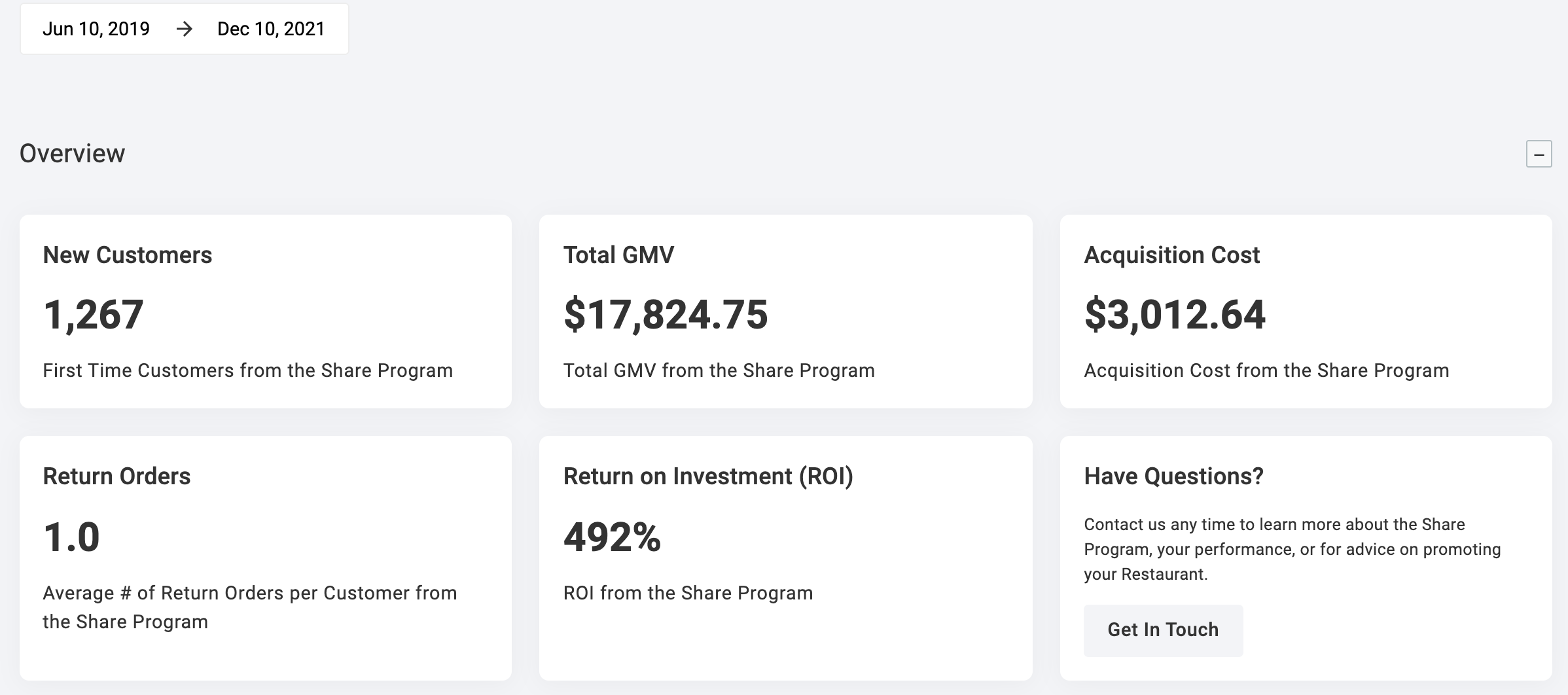 As soon as you open the Share Program tab you have the option to toggle the dates so you can view your restaurant's performance from any time period in which you were active with the program.
Once your dates are selected, you will be presented with metrics on how many new customers the program has brought in, the total Gross Merchandise Value (GMV), acquisition cost, average return of orders as well as your return on investment.

The Return Orders graph showcases the number of return orders you received from customers who discovered your restaurant through the Share Program. Each bar represents a separate month.

The New Customers report displays the total number of new customers who found your restaurant through the share program.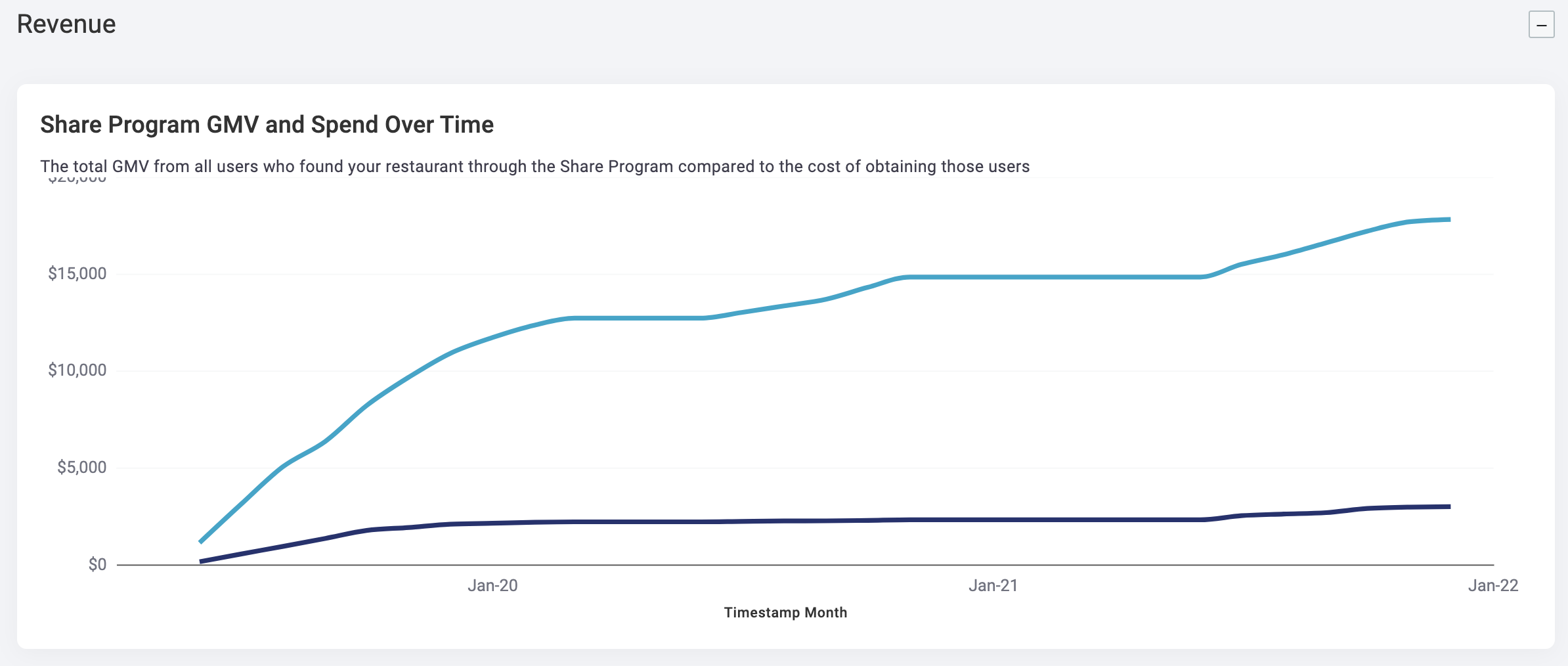 In the Revenue report, the light blue line represents your total GMV through the Share Program and the dark blue line represents the amount of money your restaurant spent to acquire these new customers.

With the Restaurant Share Program, we have the option for your restaurant to choose offering the RSP incentive to either only first time customers OR first time customers + any customers who have not ordered from your restaurant in either 3, 6, 12 or 24 months. This gives your restaurant the opportunity to bring back inactive customers from whatever timespan of your choosing.