To set up a daily or weekly special, follow these steps:
1) Create your item(s) on your menu, or locate the item if it already exists on your menu.
2) Select the pencil on the right side to edit your item.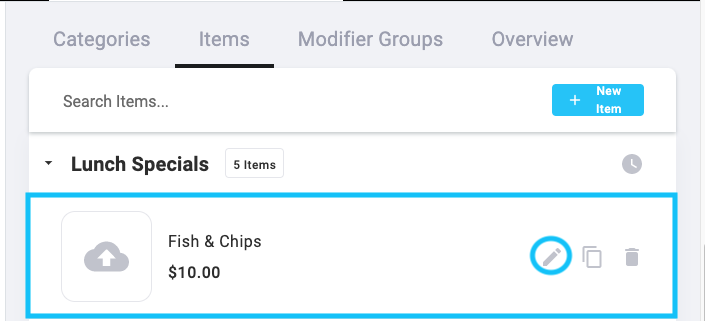 3) Once you've selected your item, the page will look similar to the image below. Scroll to the bottom of the page, to Item Availability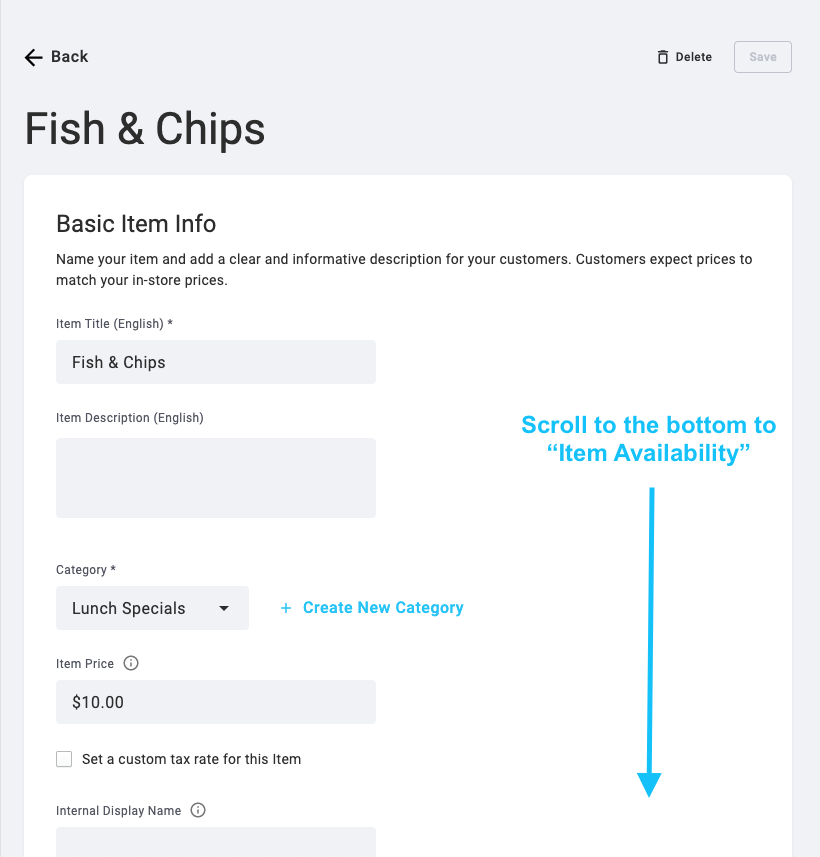 4. Select the Specify special hours for this item option. Once you select this option, the days of the week will become available to select.
5. Select the day(s) that this item will be available during the week & input the hours that the item will be available. This schedule will remain on the item and will appear on a recurring basis, until it is manually updated.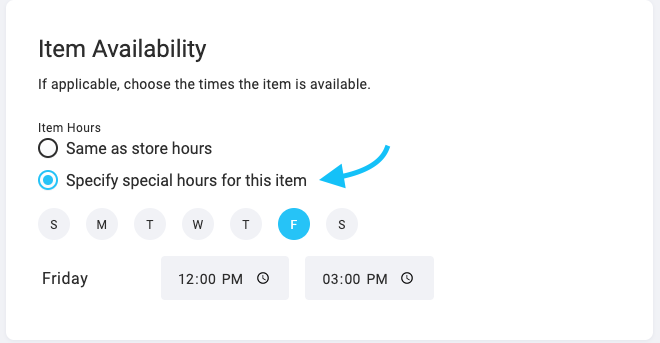 6. To remove the item from your daily or weekly specials, there are multiple different steps you can take:
If this was a one-time special that you don't intend to have on a weekly basis, simply delete the item from your menu.
If this is a recurring special that you'd like to keep on your menu for another week, but not consecutive weeks, you can temporarily remove the item in 1 of 3 ways:


Discontinue the item(s) on your ordering device. By discontinuing the item, it is no longer visible on your menu and you can control which items will be displayed and available for customers to order. Simply put the item back in stock when the item is available again.
Adjust the hours that the item is available to a time outside of your operating hours. By changing the hours, the item will not be available for order during your open hours.
Adjust the days that the item is available to a day that you are closed. This is not applicable to merchants open every day.