Offer Discounts to Customers
You can now offer your customers customized discounts on your Ritual Online Ordering menu! Whether you choose a percentage or dollar amount, discounts are a great way to entice customers to order from your restaurant.
How do Discounts Work?
After creating your discount campaign, your customers will be able to see your campaign at the top of your Ritual Online Ordering menu. Based on the requirements of your campaign, customers that meet the requirements will be eligible for the discount.
Discounts are applied as a "Promo" during a customer's check-out process. If a customer's cart matches the discount's requirements, they can apply the discount from the menu page or during checkout.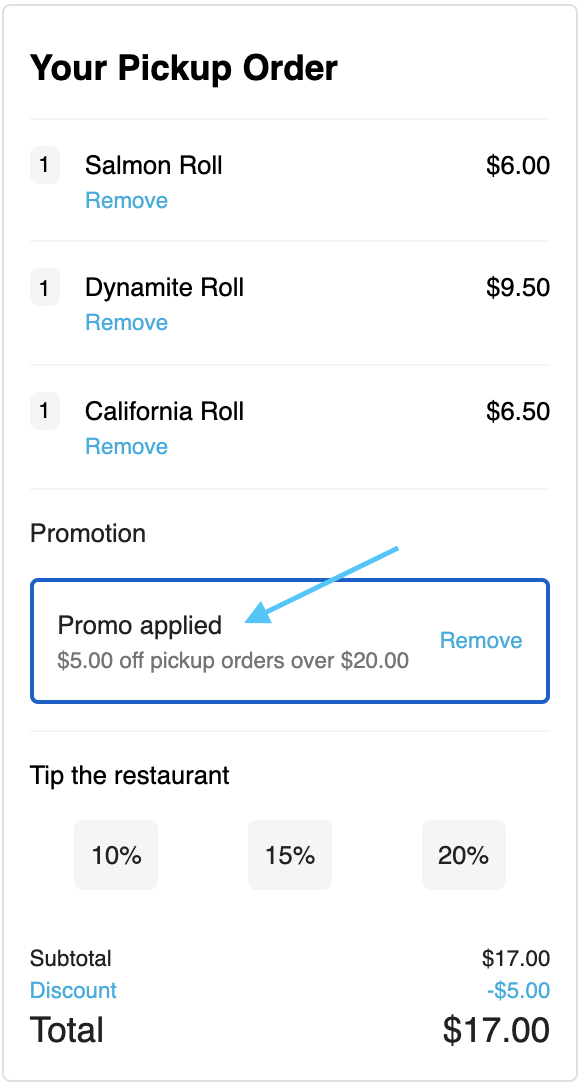 Any user can use this promotion as long as their cart meets the requirements. There is no limit to how often a customer can use the discount.