Any Partners that are POS integrated have limited access to edit their Ritual menu. Since menus are synced with your POS or aggregator, any menu adjustments are limited on Ritual's end.
When logging into your Partner Portal, you can navigate to Menu Manager and you will see some menu customizations available to you.
There are 3 types of customizations available to you. The rest of your menu remains in a read-only state:
Editable Item Titles
Editable Item Descriptions
Item Visibility (i.e - availability)
Editing Item Titles or Descriptions
When you click the edit icon on the right side of your menu item, you will be taken to the item page view. The Item Title & Item Description can be edited; the greyed out fields remain read-only.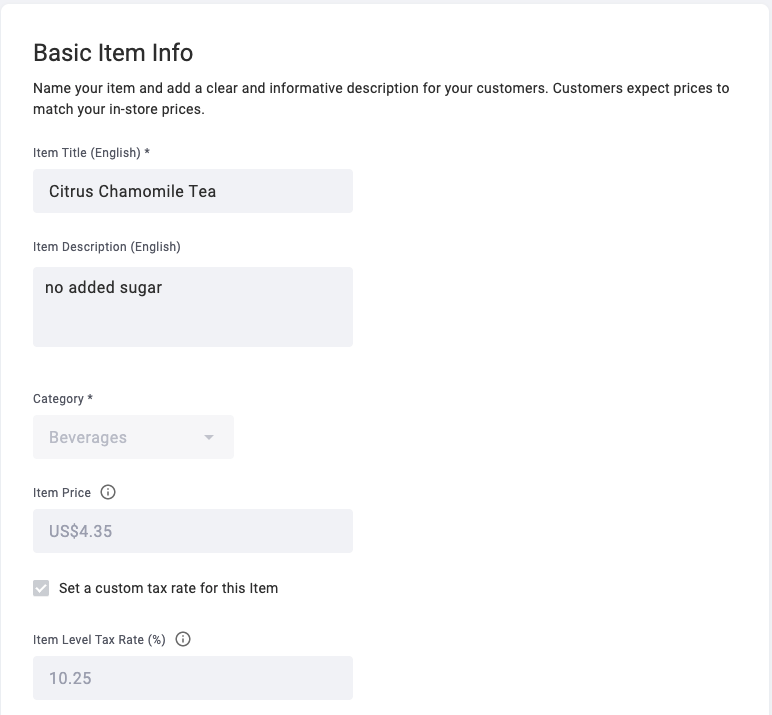 Adjusting Item Availability
If you would like to remove or hide an item from your Ritual menu, you can click on the little eye icon on the right side. When selected, you will be prompted with a message notifying you that this is a Ritual change only. Items can be made visible again in the same method.